09

Jun

Dutch Football Club First to Install IoT Lighting
---
The training ground of Sparta '25 in the south of the Netherlands now boasts Internet Protocol-controlled floodlighting which can be controlled by officials and players using smart phones.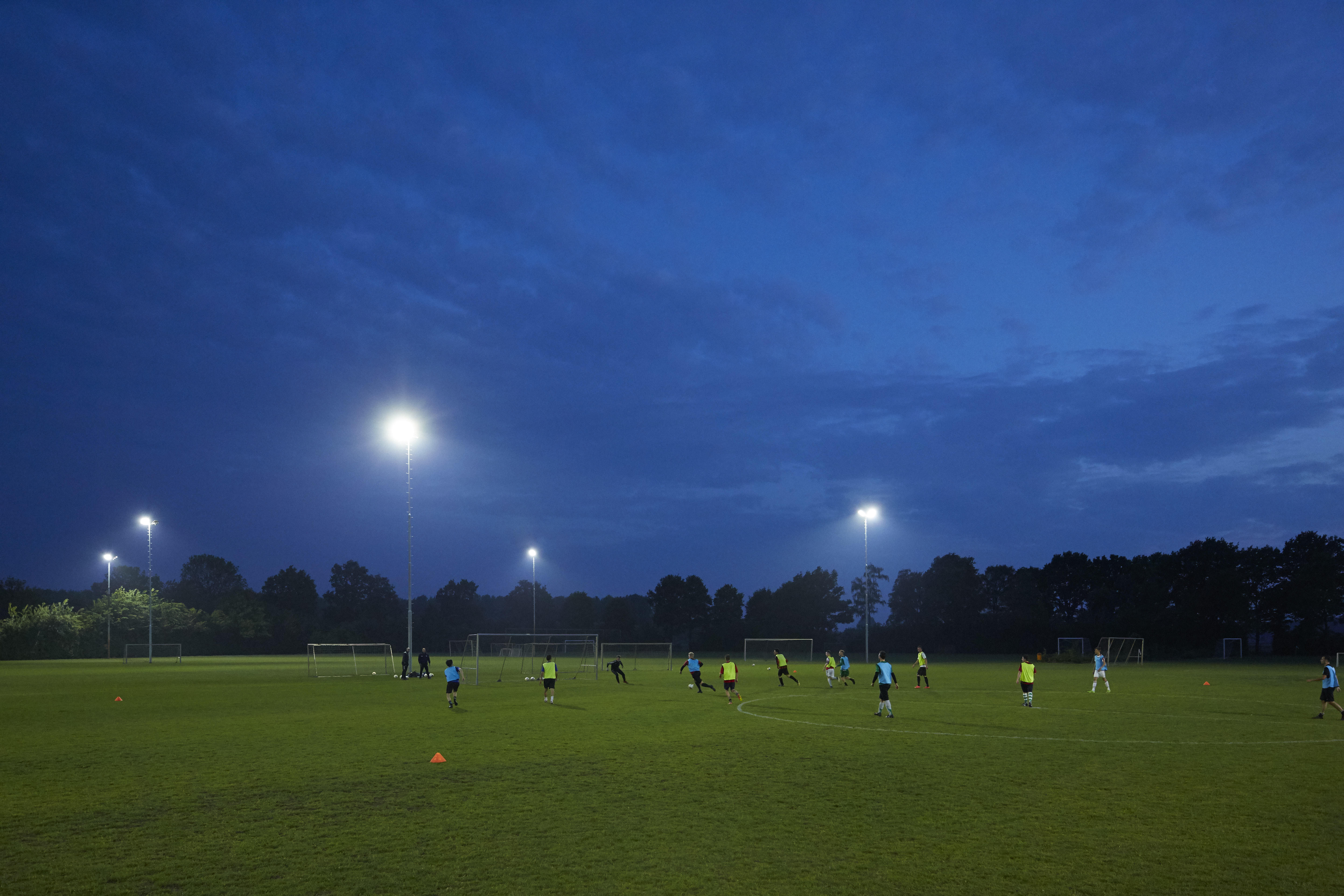 Football club Sparta'25 in Beek en Donk in the south of the Netherlands has installed Philips PerfectPlay to transform the club's operations and sports offerings. "We have installed 1.5 training fields with 18 Philips OptiVision LED gen2 floodlights. Thanks to the system we can easily and flexibly control the LED lighting on each sports field. Also, with the Philips PerfectPlay panel installed in the dressing rooms, you can change to another light setting in a split second," said Brechje Biemans, club manager. "Above all, Philips PerfectPlay will allow us to be more customer-led in the services we offer to our 1,000+ members,'' she added.
The LED lighting system features three settings, 'match' with 100 per cent lighting, 'training' with 50 per cent dimming and 'comfort' with 10 per cent illumination.
There is a secure, personalised authorisation for facility managers and trainers to control the lighting. The system allows only part of a pitch to be lit during training. In addition, the system has the ability to build reports on lighting and energy usage, giving data and intelligence with which to reduce energy costs and make more informed operational decisions. There is also a standard control panel in the dressing rooms as an alternative.
"There are more than two million recreational sports fields globally, and yet less than one per cent of them benefit from LED lighting cost savings and easy controllability," said Ronnie Koster, Global Head of Arena & Sports Lighting at Philips Lighting. "Philips Lighting is leading a digital revolution in recreational sports with Philips PerfectPlay, giving club managers a unique opportunity to reduce pitch lighting energy bills by 70-80 percent compared to conventional lighting while providing high quality light. The quality of light is important and can be the difference between a good and bad match experience. In addition, our luminaires and light settings are designed to reduce light pollution in residential areas while widening access to sport in the local community."
John Cuppen, operations manager at Heijmans Wegen BV Techniek & Mobiliteit, the installer for the implementation of Philips PerfectPlay at Dutch football club, Sparta'25 added, "With pressure on municipality funding for recreational sports facilities, Philips PerfectPlay demonstrates genuine innovation in how sports facilities can now use lighting to streamline operations – not to mention the ability to drastically reduce energy costs. Besides that, the system gives us perfect opportunities to support Sparta'25 with fast, proactive maintenance. It enables us to remotely monitor the performance and energy consumption of the LED lighting and consult Sparta'25 on how to use the LED lighting in the most effective way."