08

Jun

State-of-the-Art Controls Demo Centre Opens in London
---
The 6,300-square-foot facility which includes hotel bedrooms, dining areas, a lobby and offices allows end users and specifiers to see firsthand how controls can transform a space at a touch of a button.
The European Experience Centre in the City of London has been developed by the US controls manufacturer Lutron Electronics. The showroom and education space includes a mix of the company's innovative light and blind control solutions for commercial, hospitality and residential use — such as its GRAFIK Eye, myRoom, Quantum, and HomeWorks QS systems.
The centre highlights the vital role of artificial and natural light control in creating atmosphere and fostering productivity in corporate office environments.
Located in the heart of London, just a short distance from London's tech, design, and finance hubs, the centre also includes several meeting rooms and collaboration areas for system design and training.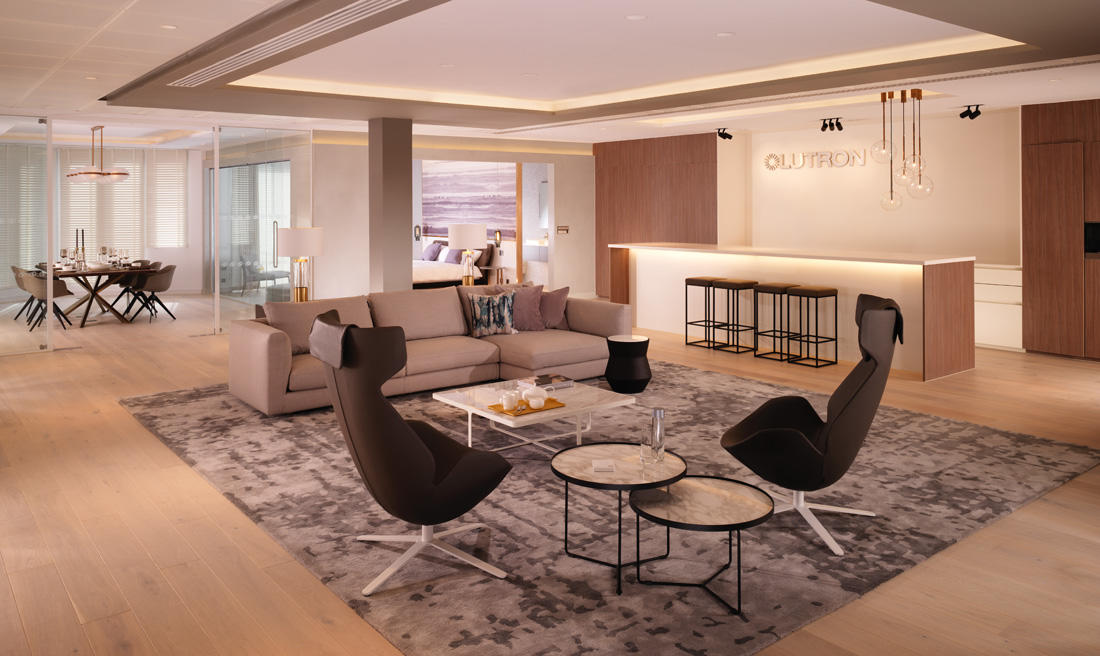 The centre has windows on three sides with 100 blinds and curtains, most of which move throughout the day based on the time of day and the sun's position, demonstrating the value of light harvesting and its role in energy efficiency in office environments.
A live digital display shows off the Centre's energy savings, including real-time variations as light levels are adjusted.
Clients can also explore the company's residential product offerings, like Palladiom keypads and thermostats, as well as an integrated hospitality guestroom and retail area.
'Lighting and blind controls are experiential products that need to be seen—and felt. Visitors to the new centre can immerse themselves in the transformative experience of watching a room take shape with the press of one button,' said David Ribbons, Lutron's director of sales for Europe and Africa.
'Clients will leave with a greater understanding and appreciation for how these controls can enhance the places you work and live.'
Other Lutron Experience Centres are located in Florida, New York, Pennsylvania, California, Washington D.C. and Toronto.