08

May

When Will the Paris Metro Finally get its Li-Fi?
---
One of the most ambitious public projects to deliver Internet service via LED light appears to have hit a snag or two, but backers are still optimistic that the enterprise — across hundreds of train and underground stations in Paris — will succeed.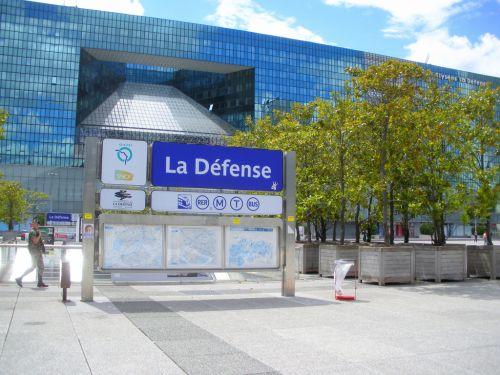 RATP, the state-owned group that runs public transportation in the Paris region, hopes to equip 302 Metro subway stations and 66 RER commuter rail stations with Li-Fi, the Wi-Fi-like service that can transmit data by using LED lights rather than Wi-Fi's radio signals.
The rail operation conducted extensive trials before setting out to equip stations a year ago but it has managed so far to outfit only one location, according to sources that LEDs contacted inside government and vendor circles.
And the lone site — the RER's La Défense station — is using a one-way-only technology to deliver navigation assistance, rather than providing full Internet service, one source said. At La Défense, the service is geared toward helping visually impaired people navigate their way.
At one point several months ago, one of the sources told LEDs that it was difficult to provide a progress report because the Li-Fi subject at RATP was "delicate." The source did not elaborate.
The company that has informally won the Li-Fi contract, Paris-based Oledcomm, went through a management change last November, bringing in former Philips Lighting vice president Benjamin Azoulay as CEO and replacing former boss Suat Topsu.
One source told LEDs that the Li-Fi project would proceed on the Paris Metro once the Metro completes "relamping." RATP announced a massive €11 million ($12 million) plan in 2013 to replace 250,000 light points at the RER and Metro stations with LEDs, awarding most of the contract to a partnership between Philips and French lighting company Solutions Techniques d'Eclairage Professionnel (Step), and the rest of it to French firm Soitec.
When RATP announced the switch to LED, it said it would complete the transition by 2016. It is not clear whether the €11 million replacement has itself bogged down, or whether the Li-Fi-related "relamping" represents a new round of LED lamp replacements.
The source said that results have been "positive" at La Défense, "and as a consequence, RATP has decided definitively to equip all Metro stations with Li-Fi at the moment of relamping the LED tubes — RATP issued a formal tender in February about this in combination with [the] LED relamping tender."
Proponents of Li-Fi say it will help offload Wi-Fi, which could rapidly run out of space especially as billions of devices connect in the Internet of Things (IoT), burdening Wi-Fi's limited radio spectrum. Li-Fi potentially adds 30 GHz of spectrum compared to Wi-Fi's 300 THz, a difference of 10,000 times.
Li-Fi transmitters, because they reside in lights, can be typically packed more densely than more scattered Wi-Fi transmitters, thus cutting down on sharing and boosting throughput speeds. Li-Fi is also not prone to electromagnetic interference the way Wi-Fi is; and Li-Fi supporters say that is more secure than Wi-Fi. One downside is that it requires line of sight, whereas Wi-Fi does not.
The possibilities for Li-Fi recently prompted Philips Lighting to acquire Luciom, a French Li-Fi startup. At this point it is not clear whether Philips, the LED lighting supplier to RATP, might also contribute Li-Fi technologies.
Meanwhile, one-way VLC implementations are beginning to pick up pace, especially in trial runs in which retailers are using the technology to guide in-store shoppers around retail establishments and to offer them discounts and information.